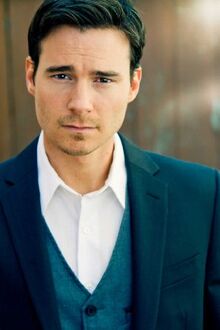 Daniel Bonjour is a South-African actor, director, and producer, and the voice of Frank Bowers in Life is Strange.
Daniel has appeared in numerous counts of films, such as:
The Walking Dead as Aiden Monroe
Project Shadowchaser II as Ricky (as Danny Hill)
The Wrath as Derek Blake
Dear Me as Gary / Office Worker
Dracula's Guest as German Captain
Midnight Movie as Josh
Beast Beneath as Derek Blake
Head Over Spurs in Love as Joe Bingham
Find Me as Fletcher
Reach as Ryan
Ambushed as Frank
Fate as Connor Hughes
My Eleventh as Todd Ullman
External Links
Edit
Ad blocker interference detected!
Wikia is a free-to-use site that makes money from advertising. We have a modified experience for viewers using ad blockers

Wikia is not accessible if you've made further modifications. Remove the custom ad blocker rule(s) and the page will load as expected.