The "Farewell" episode is a bonus episode which takes place long before the events of Life is Strange: Before the Storm, five years prior to the events of Life is Strange. This stand-alone bonus episode will release after Episode 3, and is only available as part of the Deluxe Edition of Before the Storm. The player will be given the chance to play as Max Caulfield, the protagonist of the original Life is Strange, for a final time.
It's unknown whether or not Max will have her powers in this episode as Deck Nine Games did not want to reveal any details on this yet when asked about it.[1]
It is possible that it will take place on July 28, 2007; in the Before the Storm Deluxe Edition trailer, there is a note with that date written on it next to the page saying "Bonus Episode: Farewell".
It will launch in early 2018, and Hannah Telle and Ashly Burch will return to play Max and Chloe.[2]
Synopsis
Edit
N/A
Checkpoints
Edit
N/A
Characters
Edit
Featured Music
Edit
N/A
Reception
Edit
N/A
Achievements
Edit
There was originally going to be an achievement that players could have earned on Steam, PlayStation or Xbox if they completed this episode:
Complete Farewell

100


Complete Farewell
However, upon releasing Episode 2, all of the achievement lists have been updated and edited to not include this objective, so that players which didn't buy the Deluxe Edition could still achieve 100% game completion. The new achievement, simply called "Before the Storm", only requires the player to complete all three episodes of the game.
Before the Storm

100


Complete Episode 1, Episode 2 and Episode 3 of Life is Strange: Before the Storm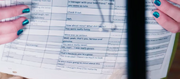 Square Enix's Community Manager Toby Palm came up with the name "Farewell".[3]
Some lines from the episode are visible on the script shown in the trailer.[4]
References
Edit
Ad blocker interference detected!
Wikia is a free-to-use site that makes money from advertising. We have a modified experience for viewers using ad blockers

Wikia is not accessible if you've made further modifications. Remove the custom ad blocker rule(s) and the page will load as expected.