The Old Mill is an explorable location in Life is Strange: Before the Storm. An abandoned sawmill, it has been repurposed into a punk club by Damon Merrick. The sawmill is currently disused and dilapidated.
According to Chloe, the mill is located miles away from where she lives. Chloe hiked along the railway for an hour to get there.
N/A
Appearance
Edit
N/A
Interactions
Edit
Main article: Interactions (Prequel)
Hover over the text to see Chloe's comments.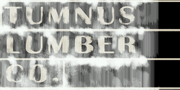 Exterior
Edit
Interior
Edit
N/A
Concept Art
Edit
Ad blocker interference detected!
Wikia is a free-to-use site that makes money from advertising. We have a modified experience for viewers using ad blockers

Wikia is not accessible if you've made further modifications. Remove the custom ad blocker rule(s) and the page will load as expected.